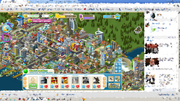 My Cityville Wishlist!
My Favorite Character
Edit
Dr. Shepherd is a non-playable character in CityVille. He ends up marrying Louise, the Grade School teacher.
My favorite House
Edit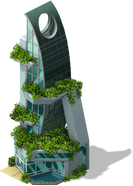 The Eco Skyscraper is a residence that unlocks after completing a goal. It houses 5000-8000 residents. It has a rent of 750 that can be collected every 2.1 days.