Upgrade Cruise Ships is a goal in CityVille.
Dan says: "Cruise lines are bidding for dock space in your city! Let's make some room so all the ships will fit!"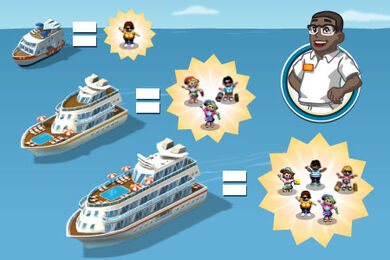 City is running a tight ship and upgrading their City Ports!


Player was excited to drop anchor at the new City Port today. So excited that they dropped it on their foot instead of into the water.
Ad blocker interference detected!
Wikia is a free-to-use site that makes money from advertising. We have a modified experience for viewers using ad blockers

Wikia is not accessible if you've made further modifications. Remove the custom ad blocker rule(s) and the page will load as expected.