Turn Over A New Leaf!

Image © Zynga
Goal Information
Requirements
 Level 20
Release Date
January 11, 2012
Description
The New Leaf Greenhouse is great for storing medium termed crops like cranberries and pumpkins!
Mission from
Farmer Rita
Tasks
Ask for 20 Seed Starters
( 60 Cash)
Place and Complete New Leaf Greenhouse
Harvest 20 Cranberries from a New Leaf Greenhouse
( 50 Cash)
Rewards
XP
 75 XP
Energy
 5 Energy
Goal Completion
Description
Your idea to add greenhouses to your city is going to encourage other cities to do the same!
Questline

Turn Over A New Leaf! is a goal in CityVille.
Farmer Rita says: "Add the New Leaf Greenhouse to your city so you can store more crops and save more space!"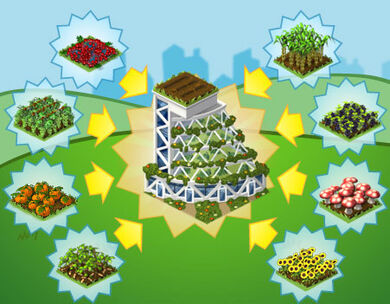 City is turning over a new leaf with its Greenhouse!


Player was hoping to some day work in the White House but they'll have to settle for a job in the city's new Greenhouse instead.
Ad blocker interference detected!
Wikia is a free-to-use site that makes money from advertising. We have a modified experience for viewers using ad blockers

Wikia is not accessible if you've made further modifications. Remove the custom ad blocker rule(s) and the page will load as expected.