The Treasure Chest may refer to:
Free Gift Item
Edit
A Treasure Chest is a Free Gift and works just like the regular Mystery Gift. However, it also gives a chance to win buildings. They were introduced on January 25, 2011 along with the Business Gift Box and Housing Gift Box.
Add special items you have found in a Treasure Chest
Goal Item
Edit

The Treasure Chest is an item needed to complete the
 Jungle Decorations! and

 Temple Museum! Goals.
These can be collected from Jungle Adventure Buildings.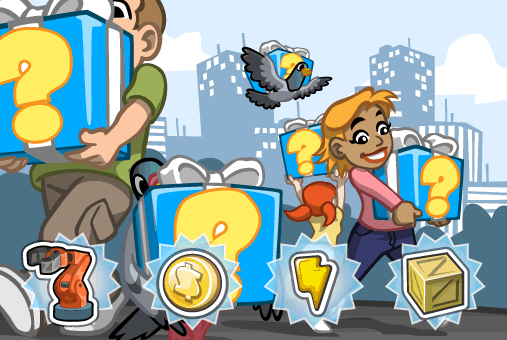 Surprise your friends by sending them a Treasure Chest, Business and Home gift boxes!
Ad blocker interference detected!
Wikia is a free-to-use site that makes money from advertising. We have a modified experience for viewers using ad blockers

Wikia is not accessible if you've made further modifications. Remove the custom ad blocker rule(s) and the page will load as expected.