That's the Ticket!
Comments

9
8,480pages on
this wiki
That's the Ticket!

Image © Zynga
Goal Information
Requirements
 Level 32
Description
Vacation Planes give you XP and the more friends that join you the more you can earn! Enjoy your flight!
Mission from
Tasha
Tasks
Harvest 30 Neighbors' Cargo Planes
( 150 Cash)
Gain a new level in CityVille
( 40 Cash)
Speed up 15 Neighbors' Passenger Planes
( 75 Cash)
Rewards
Item
Airplane Refueling Station
Goal Completion
Description
With all the new additions that you've made to your Airport, you must be floating on air! Be careful up there!
Questline
That's the Ticket! is a goal in CityVille.
Tasha says: "Congratulations! Your Vacation Terminal is up and running! Pretty soon, your entire Airport will be complete!"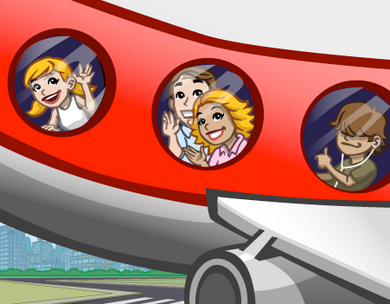 City is floating on air with its new Vacation Terminal!


Player recently got kicked off of an airplane before it took off. Apparently, Alec Baldwin isn't the only one who loves Words With Friends.