Swiss Bliss!

Image © Zynga
Goal Information
Requirements
 Level 25
Release Date
November 24, 2011
Description
Be sure to get your photo taken next to the Swiss cheese display! But try not to eat it!
Mission from
Max
Tasks
Place the Swiss Museum
Complete the Swiss Museum
Rewards
Coins
 20,000 Coins
Goal Completion
Description
This museum has a little bit of everything! It's like a Swiss army knife! It even has one of those, too!

Swiss Bliss! is one of the goals in CityVille. It was released during the Swiss Event.
Max says: "There's so much to love about Switzerland! Let's put a museum in your city to celebrate the Swiss!"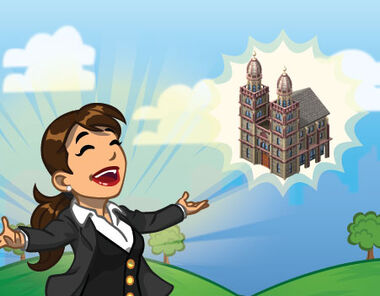 City can't miss with the Swiss Museum!


Player visited the Swiss Museum recently. When asked what they thought about it, they replied by saying, "I feel pretty neutral about the whole thing."
Ad blocker interference detected!
Wikia is a free-to-use site that makes money from advertising. We have a modified experience for viewers using ad blockers

Wikia is not accessible if you've made further modifications. Remove the custom ad blocker rule(s) and the page will load as expected.