Spread the Love!

Image © Zynga
Goal Information
Requirements
 Level 24
Description
Let's surprise them with French kisses! French chocolate kisses, that is!
Mission from
The Couple
Tasks
Collect 35 Chocolate Boxes from businesses or ask friends
( 70 Cash)
Collect from a Wedding Hall 3 Twice
( 20 Cash)
Collect from Attractions 3 Times
( 15 Cash)
Rewards
XP
 50 XP
Goods
 300 Goods
Goal Completion
Description
We're not only bringing together a lot of natural matches but some unlikely pairs as well!
Questline

Spread the Love! is a goal in CityVille.
The Couple says: "Now that the Honeymoon Hotel is open, let's spread the word to all the happy couples!"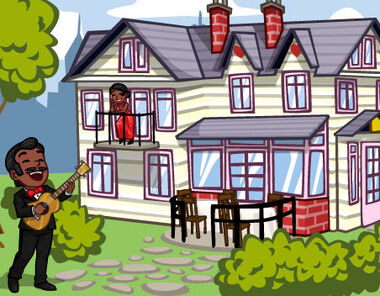 Task 3: Collecting from: Reverse Bungee, MJ's Immortal Arena, Enrique's Euphoria Arena or Buble Bonfire will not count toward this task.
Ad blocker interference detected!
Wikia is a free-to-use site that makes money from advertising. We have a modified experience for viewers using ad blockers

Wikia is not accessible if you've made further modifications. Remove the custom ad blocker rule(s) and the page will load as expected.