Shake & Bake is a goal in CityVille.
Andre says: "Before we start the holiday cookie bake-off, let's shake hands. May the best baker win!"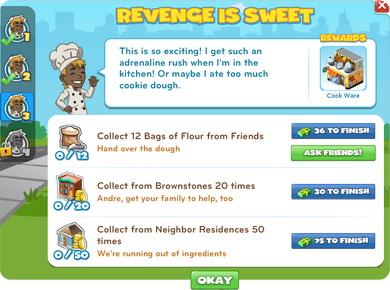 City is getting baked at the Cookie Bake-Off!


Player made quite the entrance at the Cookie Bake-Off when they arrived in their cookie monster truck.
Ad blocker interference detected!
Wikia is a free-to-use site that makes money from advertising. We have a modified experience for viewers using ad blockers

Wikia is not accessible if you've made further modifications. Remove the custom ad blocker rule(s) and the page will load as expected.