Reap the Benefits!

Image © Zynga
Goal Information
Requirements
 Level 20
Description
Let's dust off some corn and cabbage and add them to our harvest!
Mission from
Farmer Rita
Tasks
Have 3 level 2 Late Bloomer Greenhouses
( 60 Cash)
Harvest 20 Corn from a Late Bloomer Greenhouse
( 100 Cash)
Harvest 16 Cabbage from a Late Bloomer Greenhouse
( 120 Cash)
Rewards
XP
 300 XP
Energy
 10 Energy
Goal Completion
Description
You sure are making great use of your Greenhouses! I wonder if you can fit any more crops in there!
Questline

Reap the Benefits! is a goal in CityVille.
Farmer Rita says: "You've planted a lot of bountiful crops in your Greenhouses and now it's time to finally reap the benefits!"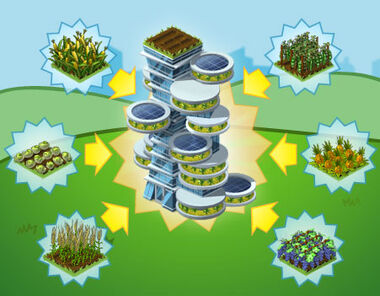 Ad blocker interference detected!
Wikia is a free-to-use site that makes money from advertising. We have a modified experience for viewers using ad blockers

Wikia is not accessible if you've made further modifications. Remove the custom ad blocker rule(s) and the page will load as expected.