Pool Pigeon
Comments

8
8,560pages on
this wiki
This goal has been removed as of October 25, 2011.
The Pool Pigeon, also known as For The Birds, is a goal in CityVille.
Ruth says: "The pigeons and I are ready to hit the beach. I just hope I don't get sand in my wig. Again."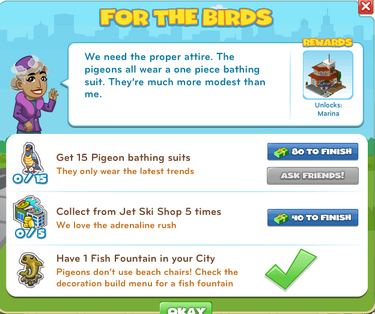 City is setting sail with its new Marina Muni!


Player was very eager to join the yacht club at the new Marina Muni. Unfortunately, they were unaware of the requirement that you must own a yacht.