Night at the Museum!

Image © Zynga
Goal Information
Requirements
 Level 70
Release Date
January 12, 2012
Description
One of the best tours at the museum lets you pretend like you're escaping from the prison! Let's do it!
Mission from
Captain Rusty
Tasks
Ask Friends for 27 Escape Plans
( 75 Cash)
Expand to the Jail Museum Island
Rewards
Item
 Jail Museum
Goal Completion
Description
I may not go to prison for it but I'm guilty of loving this Jail Museum! It's just so much fun!
Questline

Night at the Museum! is a goal in CityVille. It will expire on January 30, 2012.
Rusty says: "If you think the Jail Museum is cool during the day, wait till you see it at night!"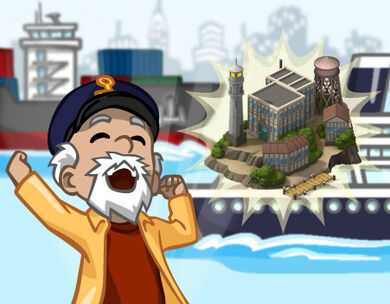 City is serving some time at the Jail Museum!


Player decided to bring the old ball and chain back to the Jail Museum. Apparently, they bought it at the gift shop and wanted a refund.
Ad blocker interference detected!
Wikia is a free-to-use site that makes money from advertising. We have a modified experience for viewers using ad blockers

Wikia is not accessible if you've made further modifications. Remove the custom ad blocker rule(s) and the page will load as expected.