Night At The Symphony

Image © Zynga
Goal Information
Requirements
 Level 30
Release Date
November 14, 2011
Description
I can't believe your city doesn't have a Symphony Hall! Well, we're going to do something about that.
Mission from
Samantha
Tasks
Place Symphony Hall
Rewards
Coins
 20,000 Coins
Goal Completion
Description
You did a wonderful job with the Symphony Hall! Maybe you should bring even more culture to your city!

Night At The Symphony is one of the Goals in CityVille
Sam says: "One of my fondest memories as a child was going to the symphony with my parents. Now that I'm older, I go every chance I get."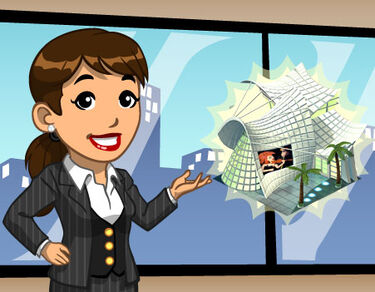 City is getting in tune with the Symphony Hall!


Player was kicked out of the new Symphony Hall today. It seems that they confused the orchestra pit with the mosh pit.
Ad blocker interference detected!
Wikia is a free-to-use site that makes money from advertising. We have a modified experience for viewers using ad blockers

Wikia is not accessible if you've made further modifications. Remove the custom ad blocker rule(s) and the page will load as expected.