---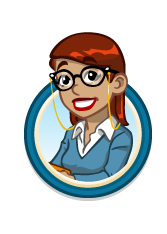 Louise is a non-playable character who serves as the game's beginning guide. She is responsible for giving you various goals that help you progress throughout the game. She ends up marrying Dr. Shepard. She is also the Grade School's teacher.
See also: Goals Given by Louise
Ad blocker interference detected!
Wikia is a free-to-use site that makes money from advertising. We have a modified experience for viewers using ad blockers

Wikia is not accessible if you've made further modifications. Remove the custom ad blocker rule(s) and the page will load as expected.