Let's Talk Shop!
Comments

5
8,495pages on
this wiki
For the goal with the same name, see

 A Golden Opportunity
This goal has been removed as of February 20, 2012.
Let's Talk Shop!

Image © Zynga
Goal Information
Requirements
 Level 9
Release Date
December 6, 2011
Description
If you help me set up shop in your city, I'll be sure to visit your house first! Let's save the holidays!
Mission from
Santa
Tasks
Place Santa's Workshop
Have 10 Presents
( 10 Cash)
Harvest 10 Wheat
( 50 Cash)
Rewards
Item
 Snowman (Decoration)
Goal Completion
Description
Thanks for giving me a hand! This workshop is just as nice as the one I have back home!
Questline
Let's Talk Shop! is a goal in CityVille. It is part of the

 Save The Holidays! saga.
Santa says: "Since I'm stranded so far away from the North Pole, I'm going to need a workshop where I can make everyone's gifts!"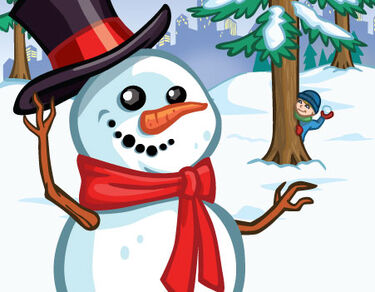 City is setting up shop for the Holidays!


Player applied for a job at Santa's Workshop but didn't get it. Apparently, they failed the elf evaluation.