Jump Ship!

Image © Zynga
Goal Information
Requirements
 Level 40
Release Date
January 17, 2012
Description
The Platinum Tower was cool but nothing beats a day in the sun on a cruise ship!
Hints
Complete all 3 goals to earn the Water Slide decoration.
Mission from
Dan
Tasks
Collect 15 Beach Balls
( 45 Cash)
Collect from the Buffet Business 20 times
( 30 Cash)
Collect from 5 Cruise Ships
( 25 Cash)
Rewards
XP
 300 XP
Goal Completion
Description
Wow! I never knew Paul was such a good volleyball player! He's pretty valuable down there under the net!
Questline

Jump Ship! is a goal in CityVille.
Dan says: "This party's getting out of control! Instead of bothering the neighbors, let's take it back to my cruise ship!"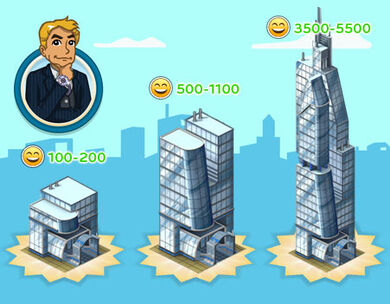 Task 2 Hint: Place your Buffet Restaurant reward from the first goal.
City is making waves with its Cruise Ship Party!


Player was out of breath early on in the volleyball game on the cruise ship today. Mostly, because they spent about an hour inflating the beach ball by themselves.
Ad blocker interference detected!
Wikia is a free-to-use site that makes money from advertising. We have a modified experience for viewers using ad blockers

Wikia is not accessible if you've made further modifications. Remove the custom ad blocker rule(s) and the page will load as expected.