Healthy Habit is a Downtown, Lakefront, Alps, and normal City goal in CityVille. It is the first goal of Act 3: Part 3 of the
 Run For Governor Saga.
Vance says: "My father used to tell me you should try to help someone every day of your life. I strive to overachieve most days."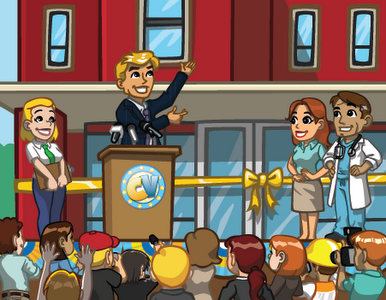 Check out the final Governor's Run goals with romance, drama, and best of all great rewards!



City is opening a new Medical Center!


Player was seen at the opening ceremony of Vance Valor's new Medical Center. Apparently, it was doctor's orders.
Ad blocker interference detected!
Wikia is a free-to-use site that makes money from advertising. We have a modified experience for viewers using ad blockers

Wikia is not accessible if you've made further modifications. Remove the custom ad blocker rule(s) and the page will load as expected.