Have A Buble Holiday!

Image © Zynga
Goal Information
Requirements
 Level 6
Release Date
December 21, 2011
Description
Let's get decked out in snazzy holiday suits!
Mission from
Michael Bublé
Tasks
Place and Complete Buble Bonfire
( 50 Cash)
Ask for 12 Suits
( 55 Cash)
Trade in the Collection
( 45 Cash)
Rewards
Item
Brass Section
Goal Completion
Description
Things are pretty quiet around here. Well, that's all about to change! Let's go serenade your city!
Questline

Have A Buble Holiday! is one of the goals in CityVille during the Bublé Holiday. It was released on December 21st, 2011 and will end on December 27th. To start the concerts and complete the collection, see: Buble Bonfire.
Michael Bublé says: "Michael Buble here! You know, nothing gets me in the holiday spirit like going caroling! Let's put on a show in the snow!"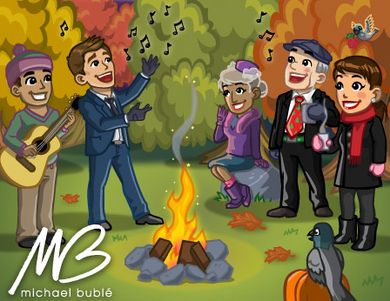 City is harmonizing this holiday season with Michael Buble!


Player and their friend were so excited to meet Michael Buble that they played jingle bell rock-paper-scissors to see who got to ask for his autograph first.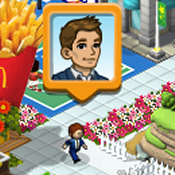 Ad blocker interference detected!
Wikia is a free-to-use site that makes money from advertising. We have a modified experience for viewers using ad blockers

Wikia is not accessible if you've made further modifications. Remove the custom ad blocker rule(s) and the page will load as expected.