Ad blocker interference detected!
Wikia is a free-to-use site that makes money from advertising. We have a modified experience for viewers using ad blockers

Wikia is not accessible if you've made further modifications. Remove the custom ad blocker rule(s) and the page will load as expected.
The Haunted Beacon is a 4x4 upgradeable Halloween residence in CityVille.
This is available for free when placed during the

 Welcome To The Seaside! Goal and takes

 7 Energy to build. It requires 5 different materials to finish. Once built it increases the city's population by

 1,000 Population. Upgrading this to Level 2 and 3 requires an additional 6 and 7 of the same materials, respectively. Rent can be collected every 24 hours.
This must be placed on land near water.
|style="background: #3CA3D6; border-color: #5F809C; border-color: #5F809C; border-collapse: collapse; text-align:center"| Level 1|| colspan="5" style="background: #3CA3D6; border-color: #5F809C; border-color: #5F809C; border-collapse: collapse; text-align:center"| Building Materials |- |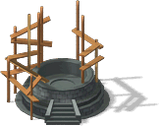 |


5x Ice Mermaid Statue |


5x Wooden Mermaid Statue |

5x Golden Mermaid Statue |


5x Silver Mermaid Statue |

5x Bronze Mermaid Statue |- ! Stats | colspan=5 | Population:

 1,000-1,960 Population
Rent:

 323 Coins |}
|style="background: #3CA3D6; border-color: #5F809C; border-color: #5F809C; border-collapse: collapse; text-align:center"| Level 2|| colspan="5" style="background: #3CA3D6; border-color: #5F809C; border-color: #5F809C; border-collapse: collapse; text-align:center"| Building Materials |- |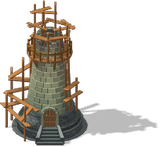 |


6x Ice Mermaid Statue |


6x Wooden Mermaid Statue |

6x Golden Mermaid Statue |


6x Silver Mermaid Statue |

6x Bronze Mermaid Statue |- ! Stats | colspan=5 | Population:

 1,960-3,850 Population
Rent:

 326 Coins |}
|style="background: #3CA3D6; border-color: #5F809C; border-color: #5F809C; border-collapse: collapse; text-align:center"| Level 3|| colspan="5" style="background: #3CA3D6; border-color: #5F809C; border-color: #5F809C; border-collapse: collapse; text-align:center"| Building Materials |- |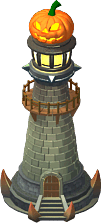 |


7x Ice Mermaid Statue |


7x Wooden Mermaid Statue |

7x Golden Mermaid Statue |


7x Silver Mermaid Statue |

7x Bronze Mermaid Statue |- ! Stats | colspan=5 | Population:

 3,850-7,000 Population
Rent:

 625 Coins |}
Possible Item Drops
Edit
Collecting Bonuses
Edit
| Chance | Reward |
| --- | --- |
| 85% |  1 XP |
| 15% |  2 XP |
| Direction SW | Direction SE |
| --- | --- |
| | |
| Direction SW | Direction SE |
| --- | --- |
| | |
| Direction SW | Direction SE |
| --- | --- |
| | |