Growth Spurt!

Image © Zynga
Goal Information
Requirements
 Level 20
Release Date
January 11, 2012
Description
Let's dust off some of these pumpkins and cranberries and add them to our harvest!
Mission from
Farmer Rita
Tasks
Have 3 Level 2 New Leaf Greenhouses
Harvest 40 Pumpkins from a New Leaf Greenhouse
( 150 Cash)
Harvest 60 Cranberries from a New Leaf Greenhouse
( 50 Cash)
Rewards
XP
 300 XP
Energy
 5 Energy
Goal Completion
Description
You sure are making great use of your Greenhouses! I wonder if you can fit any more crops in there!
Questline

Growth Spurt! is a goal in CityVille.
Farmer Rita says: "This Greenhouse idea seems to really be growing on you! Why stop now?! Let's add even more!"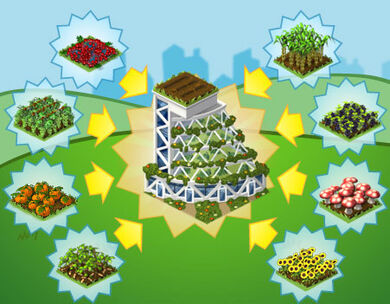 City is getting to the root of the problem with its new Greenhouse!


Player cried when their seedlings got too big for their pots. They said, "They just grow up so fast!
Ad blocker interference detected!
Wikia is a free-to-use site that makes money from advertising. We have a modified experience for viewers using ad blockers

Wikia is not accessible if you've made further modifications. Remove the custom ad blocker rule(s) and the page will load as expected.