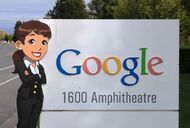 Google Plus is another social platform for playing CityVille. It became available on September 26, 2011. As it is a different service, the Google+ version of CityVille will not contain your old city (from Facebook) and would be a blank slate for creating a brand new one.
Note: Some items/goals featured on the wiki may differ from the Google+ version.
On May 15, 2013, Google announced they were discontinuing the Games area of their Google+ social network as of June 30, 2013. All Zynga games on the Google+ platforms will become unavailable after that date.
External Links
Edit
Ad blocker interference detected!
Wikia is a free-to-use site that makes money from advertising. We have a modified experience for viewers using ad blockers

Wikia is not accessible if you've made further modifications. Remove the custom ad blocker rule(s) and the page will load as expected.