French Cuisine
Comments

5
8,539pages on
this wiki
French Cuisine is a goal in CityVille.
Chef Andre says: "I've been looking forward to visiting my friends and family but the real reason I'm here is for the French food!"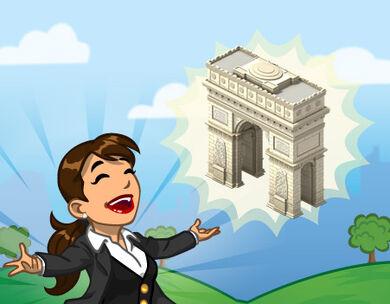 Task 2: Collect from any level of French Restaurant, French Cafe or French Bakery.
Task 3: Collect from Community Buildings for a 33% chance of getting French Cookbooks. You can also ask your friends.
City is having déjà vu at the Parisian Arch!


Player tried to speak with the locals in Paris but had a rough time of it. They spent most of the day saying, "Pardon my French."