---
See also: Fashion Center 2 and Fashion Center 3
The Fashion Center is a 8×4 business storage building available in CityVille. The Fashion Center can store and produce revenue from up to 15 Fashion Boutiques (click to see list) at once.
The first level will give a 5% payout bonus to the fashion boutiques stored in it. It has a storage capacity of 5 fashion boutiques.
It works just like the Mall and is affected only by mall decorations.
Materials Edit
Gather parts to complete your Fashion Center

 100 Cash to Buy All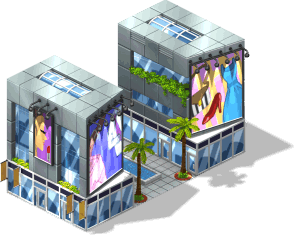 Ad blocker interference detected!
Wikia is a free-to-use site that makes money from advertising. We have a modified experience for viewers using ad blockers

Wikia is not accessible if you've made further modifications. Remove the custom ad blocker rule(s) and the page will load as expected.