The Equality Acres is an 8x8 neighborhood in CityVille. It can be placed from the
 With Open Arms! goal. It is the first neighborhood released that can store "all types of housing".
That said, it does not accept Modern or Custom Houses, or Skyscrapers.
Currently only one Equality Acres building can be owned. Removing this item will send it to your inventory.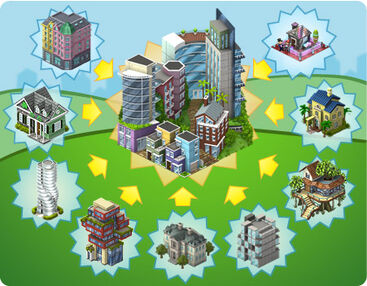 Upgrades
Edit
Equality Acres
Block 1
Block 2
Block 3
Required Staff:
2 free (staffed by Sam)
 3 Staff Members
1 free (staffed by Sam)
 4 Staff Members
 5 Staff Members
Total Capacity:
5 Houses
10 Houses
15 Houses
Rent Bonus:
5%
10%
15%
Ad blocker interference detected!
Wikia is a free-to-use site that makes money from advertising. We have a modified experience for viewers using ad blockers

Wikia is not accessible if you've made further modifications. Remove the custom ad blocker rule(s) and the page will load as expected.