This goal has been removed as of February 20, 2012.
Elf Absorbed

Image © Zynga
Goal Information
Requirements
 Level 9
Release Date
December 14, 2011
Description
We're just messin' with you! Nice city you got here! If you don't mind, we're gonna find Santa and get to work!
Mission from
Elf
Tasks
Ask friends for 12 Elf Hats
( 48 Cash)
Unlock 1 Holiday Town Gate
Collect 20 Holiday Cheer from Residences
( 200 Cash)
Rewards
Item
Caroling Crew
Goal Completion
Description
Thanks for the help! You'd make a great elf. But you probably wouldn't look very good in our shoes.
Questline

Elf Absorbed is a goal in CityVille. It is part of Act 2 of the

 Save The Holidays! saga.
Elf says: "Sure, Santa's the star of the seasonal show. But we elves are a big deal, too! We deserve a little respect!"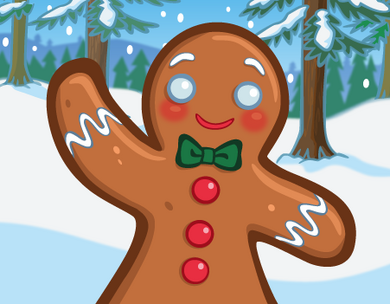 Task 3: Collecting from Residences gives a 5% chance at collecting Holiday Cheer!
City is gaining some elf respect in Holiday Town!


Player looked down on Santa's elves, literally, today at Santa's workshop. But the elves ignored it because they only pick on people their own size.
Ad blocker interference detected!
Wikia is a free-to-use site that makes money from advertising. We have a modified experience for viewers using ad blockers

Wikia is not accessible if you've made further modifications. Remove the custom ad blocker rule(s) and the page will load as expected.