Dress For Date is one of the Goals in CityVille. It was released on December 2nd, 2010.
Player prescribes Louise's wardrobe for her upcoming date!


Because for her first date with the Doctor in City only the latest styles will do! Get her dressed for XP!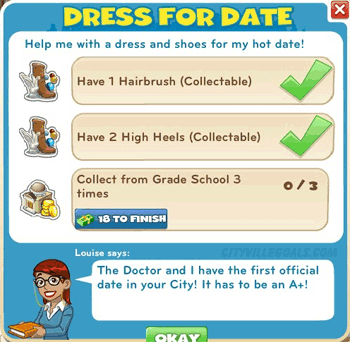 Ad blocker interference detected!
Wikia is a free-to-use site that makes money from advertising. We have a modified experience for viewers using ad blockers

Wikia is not accessible if you've made further modifications. Remove the custom ad blocker rule(s) and the page will load as expected.