Strategies
Edit
Hotspot: Surrounding a single business or house with decorations to maximize its earnings.
Replacing roads with sidewalks
: As long as a
City Sidewalk
is connected to an
Asphalt Road
, the sidewalk counts as a road, in that it will allow you to collect from any buisnesses or houses touching it. While sidewalks are more expensive, they take up only a 1x1 area where as roads take up 3x3, allowing for more room to place other things; this also means that more decorations can be placed within range, owing to most

not having the range to cover the extra distance a road imposes. The 2x3 "under construction" asphalt road shown to the right also counts as a full asphalt road with 3 less squares. This is formed by placing two asphalt roads 2 squares apart and then filling the 2x3 space between with another asphalt road. Once the initial two roads are removed the 2x3 under construction asphalt road is left.
Business Strategy without City Cash
Edit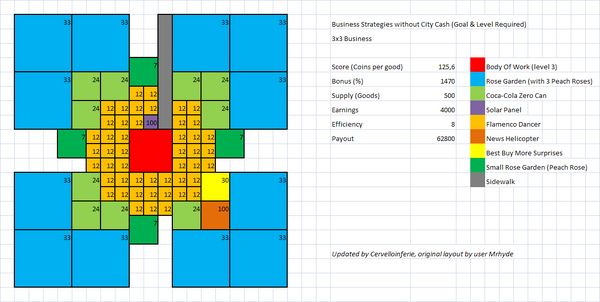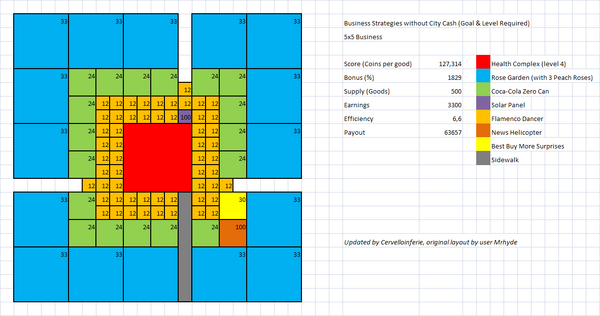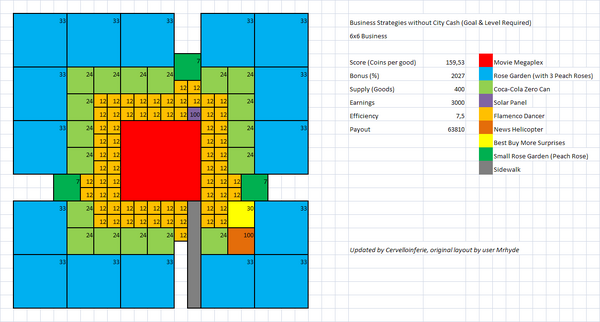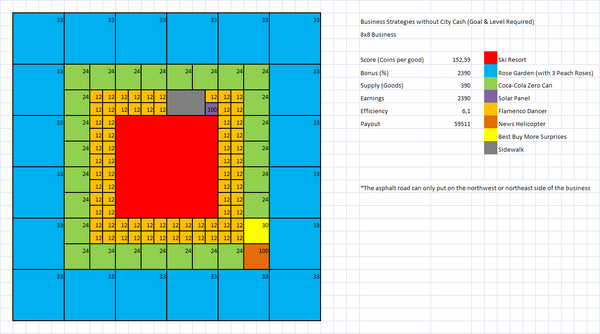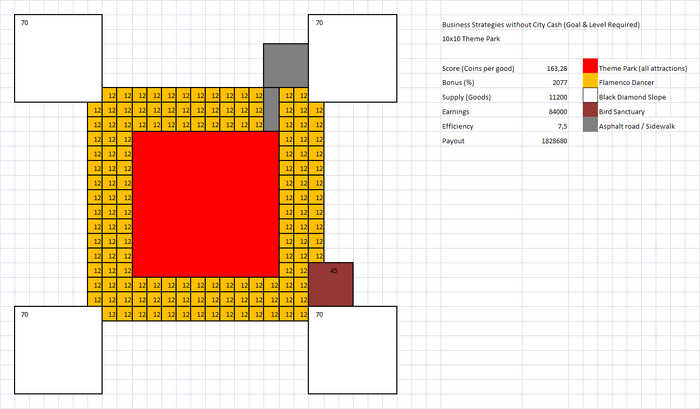 Ad blocker interference detected!
Wikia is a free-to-use site that makes money from advertising. We have a modified experience for viewers using ad blockers

Wikia is not accessible if you've made further modifications. Remove the custom ad blocker rule(s) and the page will load as expected.