Cider Mill Rules!

Image © Zynga
Goal Information
Requirements
 Level 35
Release Date
November 16, 2011
Description
The key to makin' good cider is havin' the best apples! The bigger, the better!
Mission from
Farmer Rita
Tasks
Place Cider Mill
Rewards
Coins
 20,000 Coins
Goal Completion
Description
My cider is the best you'll ever taste because I use secret spices! I bet you can't guess what's in it!

Cider Mill Rules! is one of the goals in CityVille.
Rita says: "It just wouldn't be the holidays without hot apple cider! But y'all are gonna need a Cider Mill first!"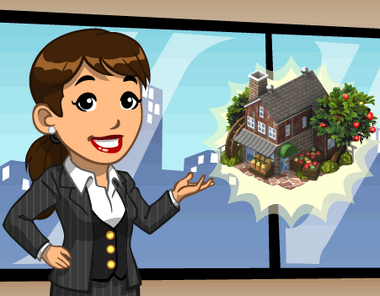 City is spicing up the holidays with its new Cider Mill!


Player has invested a lot into the new Cider Mill. Mostly because they wanted to be able to say that they own a lot of apple stock.
Ad blocker interference detected!
Wikia is a free-to-use site that makes money from advertising. We have a modified experience for viewers using ad blockers

Wikia is not accessible if you've made further modifications. Remove the custom ad blocker rule(s) and the page will load as expected.