Chinese New Year! is a goal in CityVille. It was released during the Lunar New Year Event (2012).
Paul says: "This is it, boys! We've been planning this trip for months and it's finally here!"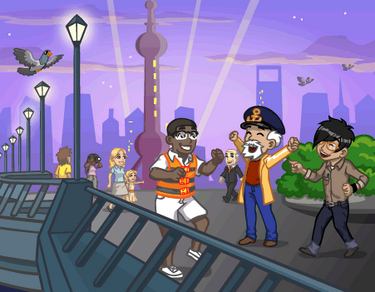 City is heading to Shanghai for the Chinese New Year!


Player still can't believe it's already the Year of the Dragon. They keep forgetting to not write Year of the Rabbit on all of their checks.
Ad blocker interference detected!
Wikia is a free-to-use site that makes money from advertising. We have a modified experience for viewers using ad blockers

Wikia is not accessible if you've made further modifications. Remove the custom ad blocker rule(s) and the page will load as expected.