Channel Surfing!
Comments

20
7,952pages on
this wiki
Channel Surfing!

Image © Zynga
Goal Information
Requirements
 Level 55
Release Date
January 24, 2012
Description
Today's top story is that your new Television Network is doing very well! It's time to collect!
Hints
Complete all 4 goals to earn the Bushwick Apartments! (adds up to 1960 population)
Mission from
Sam
Tasks
Collect from Television Tower Community Building 3 times
( 15 Cash)
Have 6 Phone Towers in your city
( 12 Cash)
Collect from Apartments 30 times
( 45 Cash)
Rewards
Coins
 25,000 Coins
Energy
 5 Energy
Goal Completion
Description
I've been telling you for a while now but your city is really becoming a global communications hub!
Questline
Channel Surfing! is a goal in CityVille.
Sam says: "This just in! I've hired news crews from all over the world to report the news to all different cultures!"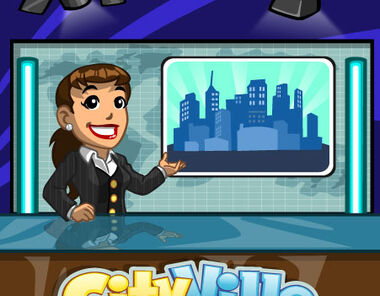 Apartments placed in neighborhoods may not count for this goal. Remove them from the neighborhoods before collecting rent.
For a list of Apartments, see Category:Apartments.
City is breaking the news about its new Television Network!


Player got a job at the new Television Network making up news stories to get the ratings to go up. Their first news story idea..."ENTIRE EARTH EXPLODES!"