Boat Community Bound! is a goal in CityVille. It was released on January 6, 2012 and will end on January 21, 2012.
Rusty says: "The seafarers of your city are looking for a new place to live. Earn the new Boat Community for your city today!"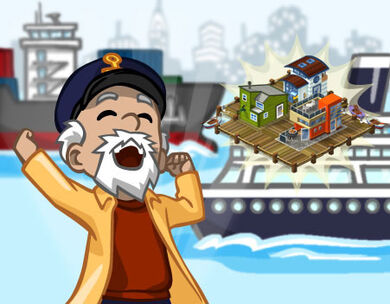 City is making a splash with its new Boat Community!


Player is shipping off citizens to start a Boat Community. Hey, whatever floats your houseboat.
Ad blocker interference detected!
Wikia is a free-to-use site that makes money from advertising. We have a modified experience for viewers using ad blockers

Wikia is not accessible if you've made further modifications. Remove the custom ad blocker rule(s) and the page will load as expected.