Block Party! is one of the goals in CityVille.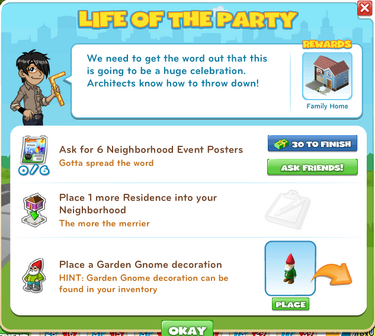 City is taking notice of its new Neighborhood!


Player is looking forward to moving into their new house. Until then, they plan to camp out on the front lawn.
Ad blocker interference detected!
Wikia is a free-to-use site that makes money from advertising. We have a modified experience for viewers using ad blockers

Wikia is not accessible if you've made further modifications. Remove the custom ad blocker rule(s) and the page will load as expected.